This article is about the character. You may be looking for the short.
Carol (formerly known as Silver Spark) is the mother of KO. She acts as a secondary character in the series. She is also the owner of the Fitness Dojo at Lakewood Plaza Turbo.
Personality
She can be a bit rough with KO, as she had her customers literally attack him with love (hugs, kisses, etc.) However, KO doesn't seem at all hurt by this and only finds it to be an annoyance. She also seems to be quite the authority figure to KO, as she seems to have him figure out the lesson he must learn, instead of telling him directly, which wouldn't help him learn anything.
Appearances
Shorts
Series
Trivia
Carol is a single mother. It's unknown what happened to her husband.[1]
In the episode "We Messed Up" a flashback is played showing possible backstory between her and Mr. Gar. Carol describes it to K.O. as "grown up stuff".

That flashback may also be an explanation on why she gave up on heroism 6-11 years ago.
Gallery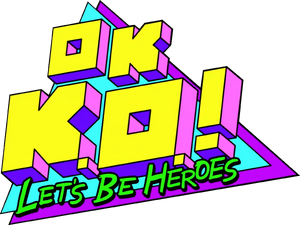 References
Ad blocker interference detected!
Wikia is a free-to-use site that makes money from advertising. We have a modified experience for viewers using ad blockers

Wikia is not accessible if you've made further modifications. Remove the custom ad blocker rule(s) and the page will load as expected.