This article is about the character. You may be looking for the short.
Dendy is a character in the OK K.O.! series. She is a hero and works primarily with gadgets and technology. Her first introduction in the series was in the short, "Dendy," and her first episode appearance is in the episode "I Am Dendy."
Physical Appearance
Dendy is short in height and has pale green skin and short, olive brown hair. She wears blue goggles with light cyan lenses, a yellow jumpsuit, and short blue boots. She usually carries her teal-colored technological backpack.
Abilities
As seen in the short, "Dendy," she has the ability to change objects into other objects, (ex. changing a tree into an elephant) with the use of her backpack.
Appearances
Shorts
Episodes
Gallery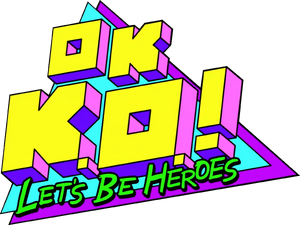 Ad blocker interference detected!
Wikia is a free-to-use site that makes money from advertising. We have a modified experience for viewers using ad blockers

Wikia is not accessible if you've made further modifications. Remove the custom ad blocker rule(s) and the page will load as expected.