Drupe is a minor character/anti-hero in the OK K.O.! series. She runs a fashion blog, as revealed in her initial series appearance in "You're Everybody's Sidekick."
Physical Appearance
Her body is mostly composed as a form of a humanoid strawberry, she mainly wears a green sleeveless dress and black boots.
Personality
Drupe is a total stink-eye sourpuss. She hangs around Red Action and Gregg, complaining and echoing the insults by Red Action. She is passionate about her fashion blog and blushed when Joff and Nick Army took her advice to heart.
Abilities
Thorny vines: She can shoot out thorny vines from her arms.
Appearances
Series
Trivia
In "You Are Rad," its implied that she has a crush for Radicles.
Gallery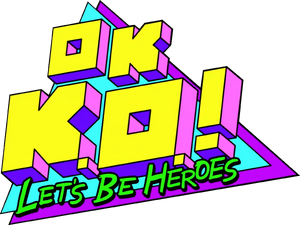 Ad blocker interference detected!
Wikia is a free-to-use site that makes money from advertising. We have a modified experience for viewers using ad blockers

Wikia is not accessible if you've made further modifications. Remove the custom ad blocker rule(s) and the page will load as expected.