Drupe is a minor character in the OK K.O.! series. She runs a fashion blog, as revealed in her initial series appearance in "You're Everybody's Sidekick."
Physical Appearance
Drupe has red skin with black seed-like spots and a green leafy stem on her head, resembling a humanoid strawberry. She wears a green sleeveless dress and black boots.
In "Plaza Prom", she wore a long dark v-neck bluish-purple dress with a slit up to her thigh, black high heels and black lipstick.
Personality
Drupe is considered one of the 'cooler' characters of the show and hangs around Red Action and Gregg, all the while complaining and echoing the insults by Red Action. She is passionate about her fashion blog and blushed when Joff and Nick Army took her advice to heart. She is seen constantly on her phone, going through a website, not unlike Tumblr.
In "Plazalympics", she becomes visibly horrified by the sight of strawberries in the gift basket she, A Real Magic Skeleton and Brandon win for taking 3rd place, running off as Brandon grabs some to eat, indicating that she is sensitive when it comes to people eating strawberries.
Abilities
Thorny Vines: She can shoot out thorny vines from her arms.
Appearances
Series
Trivia
In "You Are Rad," it's implied that she has a crush on Radicles.
In "Second First Date" Drupe as a kid was green, which makes perfect sense given the fact that strawberries are green when they're not ripe.
Also in "Second First Date" Drupe is seen with Gregg, meaning they've known each other since childhood.
As revealed in "You're Level 100!", she is a level 0. She seems pretty embarrassed by it during the scan.
Her name means a fleshy fruit with thin skin and a central stone containing the seed. Oddly enough, she looks like a strawberry which is not a stone fruit.

In "Plazalympics", Drupe is appalled by Brandon eating fruit (strawberries), which is a common gag in food-type characters.
Galleries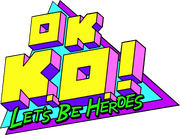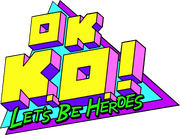 Ad blocker interference detected!
Wikia is a free-to-use site that makes money from advertising. We have a modified experience for viewers using ad blockers

Wikia is not accessible if you've made further modifications. Remove the custom ad blocker rule(s) and the page will load as expected.