Ernesto is a robot created by Lord Boxman to help manage Boxmore.
Personality
They are so bureaucratic that they're unable to do anything without filling out the proper paperwork first. They have also never taken vacation days. Ernestos are usually seen chatting around the office cooler.
Physical Appearance
Ernestos are spherical purple robots with black and purple limbs, a black spherical head with a cycloptic eye, and a black tie paired with a matching top hat.
Abilities
Office/Business-themed attacks: Ernestos are able to use attacks based around office work.
Ball form: Ernestos have the ability to roll around in a ball form. They enter this form by retracting their head and limbs.
Appearances
Series
Trivia
In "Let's Be Friends", when K.O. was sneaking round Boxmore dressed as a robot and making beeping sounds, a pair of Ernestos asked each other "Should I be offended?" in reference to racial stereotypes and old depictions of sci-fi robots.
Gallery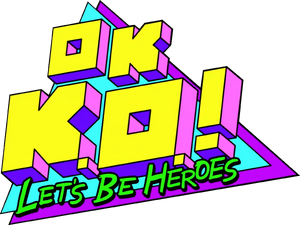 References
Ad blocker interference detected!
Wikia is a free-to-use site that makes money from advertising. We have a modified experience for viewers using ad blockers

Wikia is not accessible if you've made further modifications. Remove the custom ad blocker rule(s) and the page will load as expected.