Fink is the henchman/bodyguard of Professor Venomous. Her debut in the franchise was in the short "Boxmore Infomercial," and her first appearance in the series was in "We're Captured."
Appearance
Fink is a short green humanoid mouse, her skin is lime green she has long green spiky shoulder length hair. She wears a white lab coat with a skirt. She also wears a pair of violet gloves and black boots
Personality
Fink has an aggressive attitude as she tends to rough up anyone in her way and insults anyone. She also enjoys mayhem and destruction she gets excited about fighting heroes and general destruction. is also very attached to her creator/master Professor Venomous. Her attachment ranges to him has an obsessive behavior when it comes to her master as she refuses to let any one touch Professor Venomous' jacket and can be even seen sniffing it in secret.
Gallery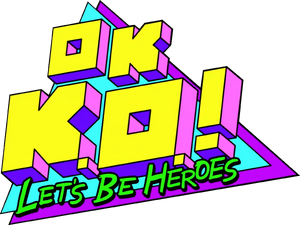 Ad blocker interference detected!
Wikia is a free-to-use site that makes money from advertising. We have a modified experience for viewers using ad blockers

Wikia is not accessible if you've made further modifications. Remove the custom ad blocker rule(s) and the page will load as expected.