Gregg is one of the minor characters in the OK K.O.! series. He's usually seen loitering around the plaza with Red Action and Drupe.
Physical Appearance
Gregg is somewhat taller than KO but shorter than Enid. He has a white beak, feathers, and legs. He wears light pink shorts with matching shoes and a teal sleeveless shirt.
Personality
Gregg has low self-esteem and gave up on any dreams of being a true hero. He loiters around the plaza with a group of delinquents. Gregg is kind of a hanger-on, he mostly just squawks in support of whatever Red Action or Drupe says. He has a serious temptation for seeds and will do anything to get them.
Gregg has no known special attacks. He just pecks his enemies when threatened.
Trivia
He is a surprisingly good cook of many international dishes.
References
Gallery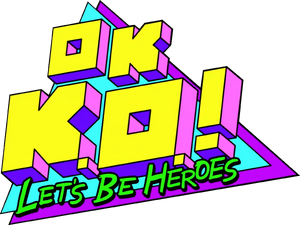 Ad blocker interference detected!
Wikia is a free-to-use site that makes money from advertising. We have a modified experience for viewers using ad blockers

Wikia is not accessible if you've made further modifications. Remove the custom ad blocker rule(s) and the page will load as expected.