Jethro is a very simple robot created by Lord Boxman. In the series, his first appearance was in "Jethro's All Yours" and he is a common enemy in both OK K.O.! Lakewood Plaza Turbo and OK K.O.! Let's Play Heroes.
Personality
Jethros are incredibly dumb and, speech-wise, are only capable of saying the phrase, "I am Jethro!"
Abilities
Mega Jethro
Mega Jethro is a massive form of Jethro shown in the episode, "Jethro's All Yours". It is shown to be incredibly durable, as it was not dented by a punch from Radicles. To defeat the Mega Jethro, K.O. and Rad had to climb through a port entrance located in the robot's eye and pull a lever inside its head to reverse its movement.
Appearances
Games
Series
Trivia
Gallery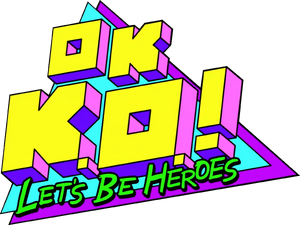 Ad blocker interference detected!
Wikia is a free-to-use site that makes money from advertising. We have a modified experience for viewers using ad blockers

Wikia is not accessible if you've made further modifications. Remove the custom ad blocker rule(s) and the page will load as expected.