Joe Cuppa is a minor character in the OK K.O.! series. He was a famous comedian in his day but declined in popularity to the point of poverty. He learns to use his jokes to fight bad guys and becomes a hero. His first appearance is in "You're Everybody's Sidekick."
Physical Appearance
Joe Cuppa has the physical appearance of a normal middle-aged man with a coffee cup head. His mouth is located inside his coffee cup head. He wears a white undershirt with a brown tie, blue pants, and black shoes.
Personality
Joe Cuppa is confident and can't help himself in sharing his jokes to everyone he meets.
Abilities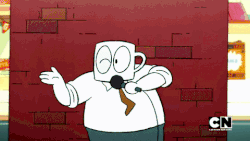 Punch Lines/Java Jokes: His jokes are so painful, they become a fist that comes out of his coffee cup head and attacks with great force.
Hot Coffee: Joe's coffee is always scorching hot and will cause intense pain if touched.
Appearances
Series
Trivia
Joe's weakness is tough crowds.[1]
Joe never gets anyone's name right.
Joe's name is a reference to coffee itself. "Joe" is a term used to refer to coffee, and his name written backwards, "Cuppa Joe," is a play on "cup of joe."
The way Joe talks resembles the late Rodney Dangerfield.
Gallery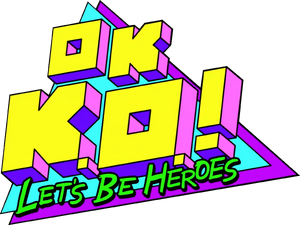 References
Ad blocker interference detected!
Wikia is a free-to-use site that makes money from advertising. We have a modified experience for viewers using ad blockers

Wikia is not accessible if you've made further modifications. Remove the custom ad blocker rule(s) and the page will load as expected.