Joff the Shaolin Monk is a character in the OK K.O.! franchise.
Personality
Though not much of his personality has been shown, his on-screen time has made it apparent that he is an extremely calm, non-violent and soft-spoken, kind person who is very close with Nick Army, a good-natured yet brash hero who is an enthusiast of violence and weapons. Despite their stark contrast, they are close enough to be seen hanging out most of the time, and to have even been each other's dates for Rad's prom, where they were seen dancing with each other.
Appearances
Series
Trivia
Joff bears similarities to Krillin from the Dragon Ball franchise and Saitama from One Punch Man.
Galleries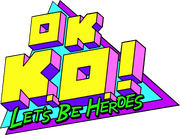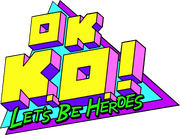 Ad blocker interference detected!
Wikia is a free-to-use site that makes money from advertising. We have a modified experience for viewers using ad blockers

Wikia is not accessible if you've made further modifications. Remove the custom ad blocker rule(s) and the page will load as expected.