Nick Army is a minor character in the OK K.O.! Let's Be Heroes series. He's a regular at Lakewood Plaza, where he shops for weapons and explosives. His first appearance in the "Lakewood Plaza Turbo" pilot.
Physical Appearance
Nick Army has a very stereotypical appearance to that of an action hero. He wears a short plain white t-shirt with torn sleeves, thin black bracelets, a camo green vest and an ammo sash. His cargo pants seem to be tucked in his knee high leather boots.
Personality
Nick Army is very eustatic about weapons and violence. Though he enjoys these things, he's  shown to be a good person and has a very brash nature. Weirdly enough, he gets along famously with Joff the Shaolin Monk, who's basically his moral opposite.
Abilities
Blinding Teeth: His teeth are so bright, they'll blind anyone he smiles at.
Arsenal Of Weapons: Nick has two of every weapon ever made.
Appearances
Shorts
Episodes
Trivia
Nick Army was raised on an active battle field
Nick's weakness is his inability to do stealth due to his brash, "in-your-face" nature.
In Plaza Prom, he and Joff are seen dancing together possibly implying romantic feelings.
Gallery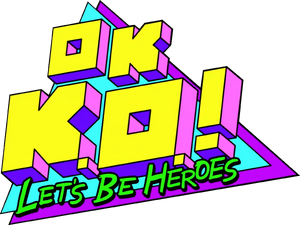 References
https://ok-ko.tumblr.com/post/162750804939/name-nick-army-age-adult-hero-level-4
Ad blocker interference detected!
Wikia is a free-to-use site that makes money from advertising. We have a modified experience for viewers using ad blockers

Wikia is not accessible if you've made further modifications. Remove the custom ad blocker rule(s) and the page will load as expected.