Punching Judy is a minor hero character who, in the series, made her first appearance in "Let's Be Heroes".
Physical Appearance
Judy might be the same height as Enid. She has green hair and somewhat dark skin. She wears a black top with matching shorts and boots and wears big red boxing gloves which she is believed to be born with on her fists.
Personality
Punching Judy is considered the toughest fighter around. She always punches first and asks questions never because she punches instead. Punching Judy HATES questions.
Quick jab, Heavy jab, Tornado uppercut, shield breaker
Trivia
She is unable to execute leg-based attacks, such as kicking.
She was KO's babysitter.
Her name could be a call back to children's puppet show duo Punch and Judy in the 16th century Italy. Theit names come from Britain translated and was popularly known.
Gallery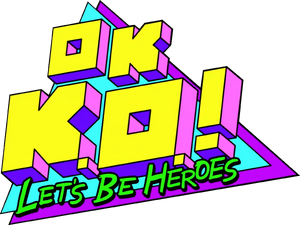 References
Ad blocker interference detected!
Wikia is a free-to-use site that makes money from advertising. We have a modified experience for viewers using ad blockers

Wikia is not accessible if you've made further modifications. Remove the custom ad blocker rule(s) and the page will load as expected.