Raymond is a pointy-headed robot created by Lord Boxman. He is an enemy in OK K.O.! Lakewood Plaza Turbo.
Personality
Raymond has a very flamboyant and egotistical personality, with a very cocky and condescending demeanor. He's also appears to be into sports, as he often uses sports idioms. He also has a tendency to be very over dramatic.
Abilities
Raymond uses his claw-like hands to attack, as well as a barrage of sport related weapons. He can transform his arms into cannons, which can fire blasts of energy as well as rollar blades. Raymond also can fly by using rocket propulsion in his feet.
Appearances
Shorts
Episodes
Trivia
Raymond is only one of his siblings to call Lord Boxman "Coach" and "Coach Box Dad."
His mannerisms and flamboyancy is a play on the bishōnen archetype in anime and manga.
It's possible the Voice Actor himself came up with Raymond's name.
Gallery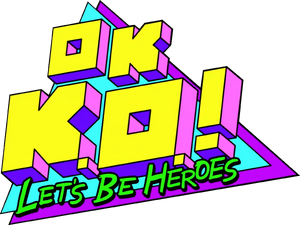 Ad blocker interference detected!
Wikia is a free-to-use site that makes money from advertising. We have a modified experience for viewers using ad blockers

Wikia is not accessible if you've made further modifications. Remove the custom ad blocker rule(s) and the page will load as expected.