Red Action is a minor character/anti-hero in the OK K.O.! series who came from the future. She can almost always be seen hanging around the plaza with her friends, Drupe and Gregg.
Personality
Red Action can be very temperamental and she struggles with accepting help and praise, though she seems to appreciate it.
She loiters at the plaza with a gang of ne'er do wells. She used to have a job at the video store before it closed. Very withholding of likes on social media.
Appearance 
TBA
She has an Arm Cannon Laser Blast.
Trivia
Gallery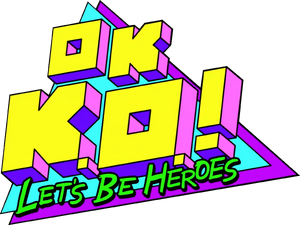 Ad blocker interference detected!
Wikia is a free-to-use site that makes money from advertising. We have a modified experience for viewers using ad blockers

Wikia is not accessible if you've made further modifications. Remove the custom ad blocker rule(s) and the page will load as expected.