Shannon is a robot created by Lord Boxman. She was first seen as a cameo in the pilot "Lakewood Plaza Turbo." She is a boss in OK K.O.! Lakewood Plaza Turbo.
Personality
Since Shannons are so spoiled, they tend to have an obnoxious behavior to match. She is known to have a never-ending rivalry with her brother Darrell, but deep down she truly loves him. However, her behavior will often prevent her from admitting it.
Attacks
Shannons are most known for being able to transform into almost anything, and their main weapons consist of, though are not limited to, buzz-saws. Shannon can turn any transformation into a deadly attack or weapon.
Appearances
Shorts
Episodes
Trivia
All Shannons are extremely spoiled by Lord Boxman, as they are always given the coolest gadgetry.
Gallery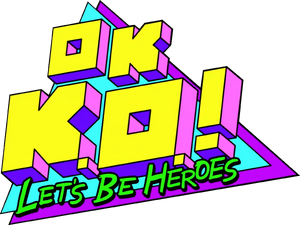 References
Ad blocker interference detected!
Wikia is a free-to-use site that makes money from advertising. We have a modified experience for viewers using ad blockers

Wikia is not accessible if you've made further modifications. Remove the custom ad blocker rule(s) and the page will load as expected.